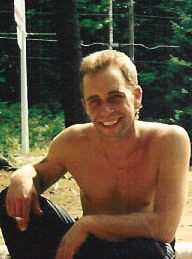 Emery James McKeen was lifted into the arms of the Lord on September 01, 1997 at the age of 28.

His smile is fueling the light that will guide us home someday. Let this serve as a place of gathering, sharing and remembrance of our beloved Emery.
Sunrise Oct 5, 1968
Sunset Sept 1, 1997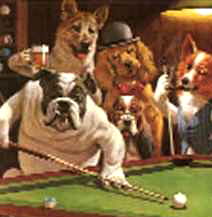 YOUR MEMORY LIVES ON:

As of this writing, January 7th, 2006, 8 years, 4 months and a week have passed since you left us behind and I hope many of your friends and family found closure.

I never found closure; instead I built walls around my heart and stuffed the feelings away. I go through the motions of life but I do not live in spirit. My walls came crashing down on November 18th when my 19 year old baby brother left this world much the way you did Emery. The feelings I stuffed away are bleeding out everywhere and I feel like I am grieving your death all over again. I want closure. I want to remember and love you but not be consumed by you. I want to live again. I don't want to stuff those feelings away again… so they can come back to haunt me another day in the future.

I have invited your family and friends to share this site and their memories and photos of you. The time we shared was such a small fraction of your life... there are a lot of blanks I can't fill.

There were so many pictures of you in your final days that your family and friends never saw. Especially the last 4 days of your life. I thought it might bring them some peace to see how you lived out your last few days. I know my family has been deeply comforted by the photos, memories and music my brothers friends have shared with our family, especially the ones that dated his last days on Earth. EMERY'S FAMILY TREE:

M
C F
R K B R O T H E R
T A R L I N E E I
E M E R Y E T H E L R A C H E L
D M N O N
D O V D
Y N J E S U S
G O D D O N
R U N C L E
A P
N H
D S O U L M A T E
S W
C O U S I N
N

Anyone who has pictures of Em and his family please feel free to email them to me so I can complete his family legacy. My email address is on the right side bar.




EMERY'S BESTFRIEND SINCE KINDERGARDEN AND ROOMATE: RON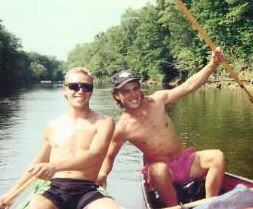 Emery was so lucky to have a friend like Ron. Not many people can say they have had the same bestfriend since kindergarten. These guys were so close and Emery loved Ron.









Emery had many other close friends: Alex, Smitty, Howard and his bother Raymond. Emery was also very close with his sister Arline ~ He adored her as well as his mom and dad and sister Rachel.







This Site is a Tribute to You Emery James Mckeen / .::Love Julie::. (I will never forget)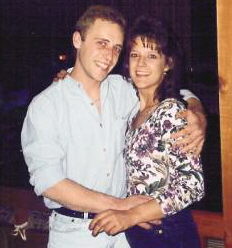 Dear Emery, back in 1997 when your Sun Set for the final time, I didn't own a computer nor did sites like this even exist. In fact I didn't realize there was a memory site that pays tribute to the deceased until my own baby brother died on November 18, 2005 from suicide after consuming drugs and a large amount of alcohol. He was only 19 years old. One of his friends started a memory site for him http://william-day.memory-of.com since then I have started a site for my big sister Tammie who died last New Years Eve of drug and alcohol complications http://tammie-day.memory-of.com . I also lost a Niece to suicide in 2001. She was just 13 years old. My sister just started a site for her at http://nicole-tripp.memory-of.com and I am am starting this site for you. I pray this becomes a place where all your friends and family can come to remember and pay tribute to you and heal.

Surviving suicide doesn't get any easier the second or third time around. If anything it is much worse as it brings back all the old unresolved feelings. I am having a very difficult time with my brothers death as it was just as senseless as your was. Our parents now have something in common. They both lost their babies to suicide.

I have struggled every day of every day over your death. A large part of me shriveled up the day you died. My laughter, smile and joy are gone. I am a shell of the person I was. Consumed with work and anything that will busy my mind enough to not have to think about you.

I had a child and named her McKeen Arline after you. I even got married on Sept 1 (the day your Sunset) You took so much of me with you when you left. I expect I will get it back one day but unlike you... I am going to live my life to the end. Hopefully I will celebrate my 105th birthday with my husband and children. Then God can call me home.

I love you Emery James McKeen and I will see you again one day. Till then… Even when my arms are empty, I am still holdin on to you.

Love Always,

J U L I E
M
E
F O R E V E R
Y

PS. You better be prepared for me to kick your butt at scrabble when I get there. Man... I loved winning and I loved even more that you would let me win. You were the best and I miss you dearly my friend. You spelled that out one night on a triple word play.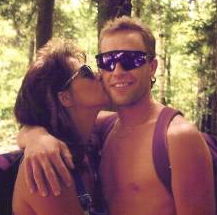 God I miss your sweet smell and soft touch. I miss our talks and laughter. I miss our Friday night scrabble games and Saturday night dancing at Harmony Hall. I miss our hiking, camping and canoe trips. I miss your smile and candle light nights. I just miss you my friend. Thanks for the memories. I could of missed the pain but I would never miss the dance.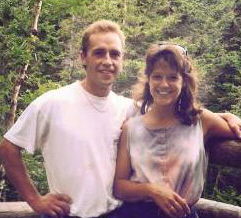 Even before you died I thought this pictured captured our glowing aura.

Strangers use to walk up to us all the time and ask us if we were newlyweds or would comment on what a beautiful couple we were. It was like the love bled from every pore in our bodies.